NEW EBOOK: IS YOUR TEAM ENGAGED AND EMPOWERED?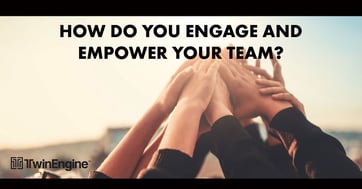 Throughout each workday, we aim to achieve results and to do this you and your team must have a disciplined mindset. The more we have to manage everyday, the more our ability to focus is challenged. With distractions increasingly becoming a part of each day, even the most disciplined person can lose concentration and be sidetracked. Engaging and empowering your team will encourage them to increase productivity and focus on achieving business goals. Team members are more likely to focus and have a disciplined mindset when they know that their work positively impacts company goals.
Download eBook Thirteen to Engage and Empower Your Team.