Know How You Stand Out from the Competition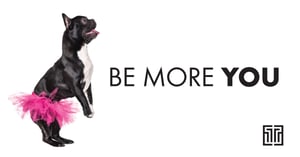 Our GROW2019 eBook series is in full swing, but we are just getting started! Today we bring you eBook Three: Know How You Stand Out from the Competition. This marks the release of 3 out of the total 15 eBooks in our series.
This eBook is designed to help you gain a clearer idea of where you stand compared to competing brands so you can develop a plan to stand out. You may have a solid business strategy and plan, an excellent product or service, talented and dedicated employees and a rockstar sales and marketing team – you may be doing all these things right, but if you don't stand out, you lose.
Click here to download GROW2019 eBook Three
Check out the list of already released eBooks from our GROW2019 Series
Align Your Brand Strategy with Your Business Strategy

Know What You Stand for and the Difference You Make in the World

Know How You Stand Out from the Competition
Each eBook covers a particular topic and contains different content and tools for you to use. You can pick and choose specific topics to download, but the beauty of this series is that each eBook builds off of the previous one. So once you download and complete all 15 you will be set to grow your brand and grow your business in 2019.