What Do You Do Better Than Everyone Else?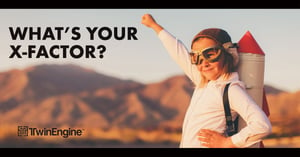 When you know your distinct advantage - your X-Factor - you have a competitive advantage over your competitors—it's what you do better than everyone else. It's what makes a prospect choose your product or service over another.
Download eBook Four to define your X-Factor.