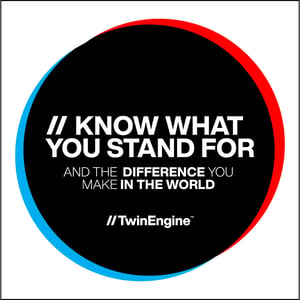 Now more than ever, your company's success is determined by how clearly you define and communicate your core values and purpose. In short, it's all about what you stand for. While it may be worthy to note that you have a quality product and great service, these qualities, in themselves, are not enough to distinguish you from the crowd. You need to think more deeply and thoroughly about what makes your business distinctive and unique.
In today's overcrowded marketplace, your success is determined by your clarity about what you stand for and how you communicate that purpose to the world. Knowing what you and your company stand for is the competitive advantage in any industry. It's how you stand out.
To download eBook Two, fill out the form on the right.