WHAT'S ON YOUR RADAR?
TwinEngine's Brand Traffic Control Radar plots the 8 fundamentals of brand alignment that are key to an organization's success. Engage each team member to individually complete this assessment and compare their evaluations to assess alignment among the team.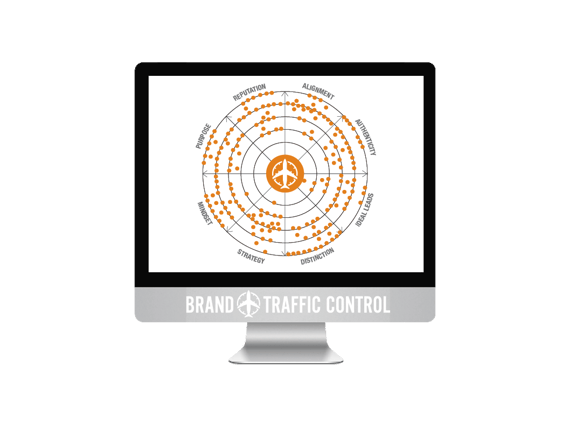 With this tool, you will be able to understand:
Where your brand is located on
each of the eight fundamentals
of brand alignment

Which fundamentals your team believes your brand has success with

Which fundamentals your team believes may need strengthening
To download this tool, complete the form to the right.